Assalamualaikum app sab ke ham Shayarisove ke taraf se ek behtarin Ramadan Status ko share kare hai. For Muslims, Ramadan is such a month, it is a month of mercy, in this Ramadan, open your heart to Allah. Do pray to Allah that Allah is to ask forgiveness from Allah by remembering my past sins. You have to fast on this Roza, you have to give zakat, you have to mention it. Share this Ramadan Status to your family and friends. Share it on your social media platforms. Have a wonderful day…
🕌 Ramadan Mubarak 🕋
Faith is trusting Allah even when you don't understand his plan. Happy Ramadan Mubarak.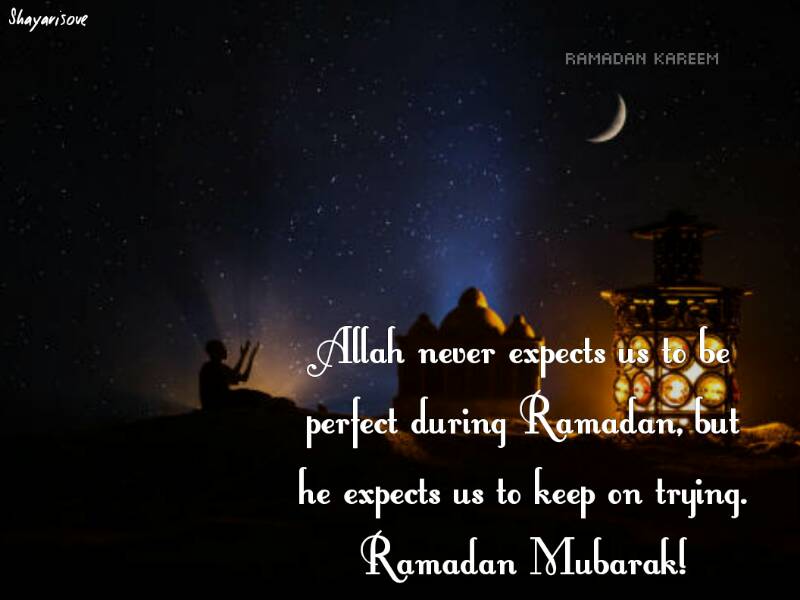 Allah never expects us to be perfect during Ramadan, but he expects us to keep on trying. Ramadan Mubarak!
Ramadan does not come to change our schedule, It comes to change our hearts..
Oh Allah may this month of Ramadan a turning point in our lives where we turn towards you for this month and forever.
Ramadan Mubarak! Wishing you a great Ramadan filled with bravery and strength to help you overcome all of life's challenges.
May the greatness of Allah fulfill your desires and dreams, With happiness and peace around you. Ramadan Mubarak To All.
May all of your desires come true during ramadan as you pray and fast. Enjoy Allah's everlasting blessings. Happy Ramadan!
Forgive others so that Allah will forgive you. Happy Ramadan.
Moon 🌙 has arrived, and Ramadan festivities have begun. I'm wrapping my warm wishes in love and wishing you and your loved ones a wonderful Eid Ramadan Mubarak.
Ramadan Mubarak Status 2022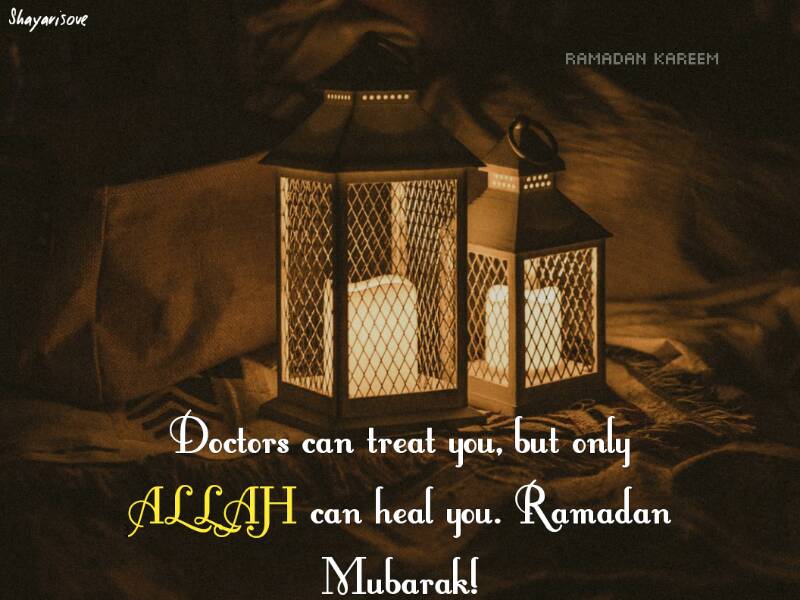 Doctors can treat you, but only ALLAH can heal you. Ramadan Mubarak!
On this auspicious month of Ramadan, I wish you four weeks of prayers and love from Allah, thirty days of blessings, and 720 hours of festivities.
I wish this Ramadan, you are gifted with blessings of Allah and many treasured moments of joy. Ramadan Mubarak.
Being a Muslim is more than just going to the Masjid. Allah wants your Attention, not your Attendance. Ramadan Mubarak.
May this Eid be filled with pleasure, happiness, wealth, and the affection of your loved ones. On this Eid Ul Fitr, I wish you all the best.
May you always be blessed with the Love and Protection of Allah? Wish you A Happy Ramadan.
May Allah provide you with fresh energy and a positive outlook on Life to live better and stronger. I wish you a blessed Ramadan.
Ramadan Status in Urdu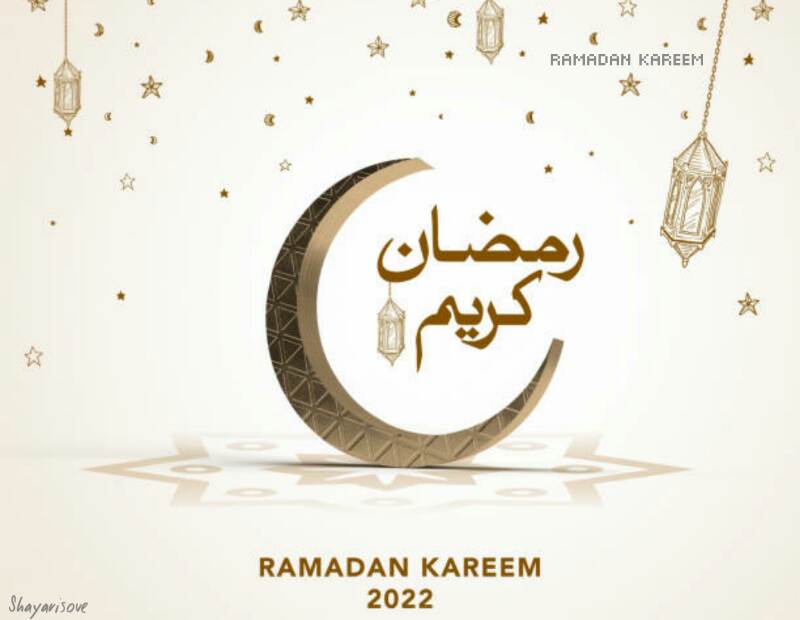 Four Weeks of mercy, 30 days of worship, 720 hours of Spirituality. 43,200 Minutes of Forgiveness, 2592000 Seconds. of Happiness Ramadan Kareem Mubarak.
Ramadan is time to empty your stomach to feed your soul.
Welcome the month of Ramadan with a heart filled with peace, harmony and joy. May the divine blessings of Allah protect and guide you.
The key to success is reflected in the Qur'an. May we find blessing and guidance as we recite it altogether in the Ramadan Days?
Fasting is shield it will protect you from the hell fire and prevent you from sins.
RAMZAN stands for :- R – Roza rakhna, A – Allah se dua karna, M – Masjid ko Jana, Z – Zakat Dena, A – Achhe kaam karna, N – Namaz parhna Or Dua me sab ko yaad karna.
When the month of Ramadan starts, the gates of heaven are opened and the gates of hell are closed and the devils are chained. Ramadan Mubarak!
Islamic Shayari, Jumma Mubarak.
Ramadan Statud For Whatsapp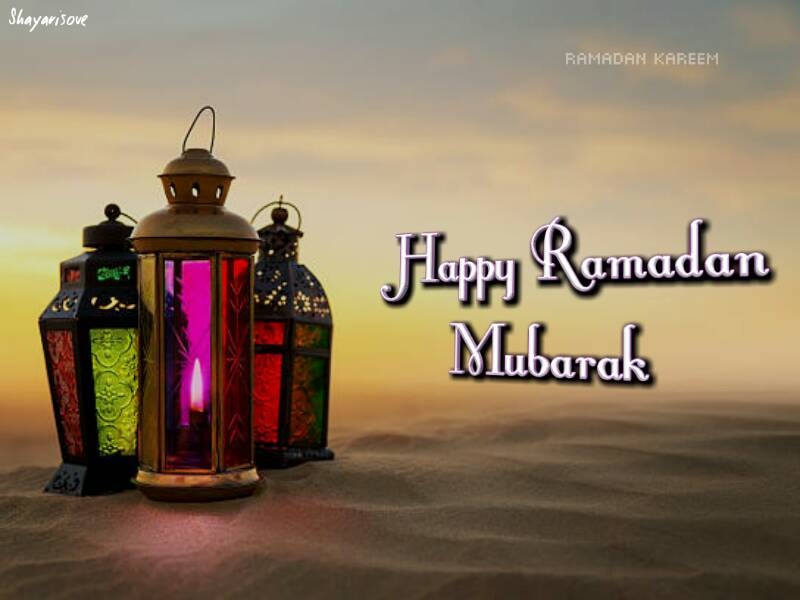 When we repair our relationship with Allah, He repairs everything else for us. Happy Ramadan Mubarak.
Ramadan you peace, prosperity, good health, wealth, and may not brighten your life forever.
May this last Friday of Ramadan bring you all peace and Prosperity and may all of your prayers and cirtues accepted by Allah.
Faith is trusting God even when you don't understand his plan. Ramadan Mubarak.
Allah will open a door that you desperately thought never even had a key.
Every new breath that Allah allows you to take is not just a blessing but also a Responsibility. Ramadan Mubarak!
Ramadan Bio for Instagram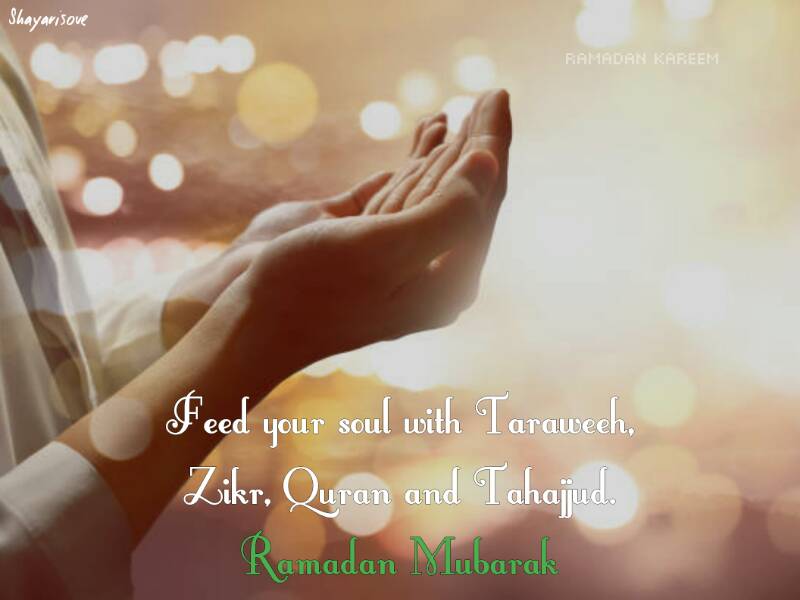 Feed your soul with Taraweeh, Zikr, Quran and Tahajjud. Ramadan Mubarak.
Someone wants to tell you so much, If someone takes so much pride in you, then tell you Happy Ramadan, then everyone will say to you that if someone says like us, then tell Happy Ramzan.
Thank you for visiting us, I hope you like this Ramadan Status and Happy Ramadan Mubarak Images.